Our 2018 Advent Calendar is available online and for purchase through the shop
Click here for the online Advent calendar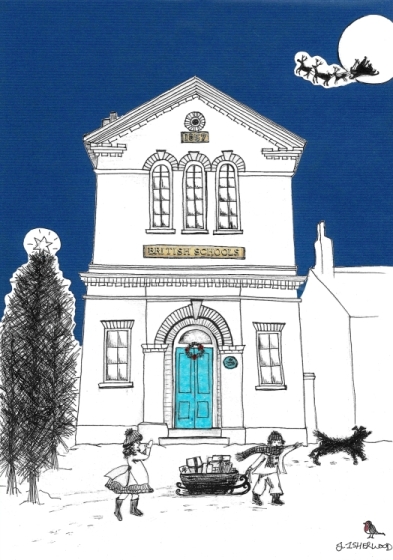 On Boxing Day in 1918, a nine-year old boy called Noel wrote a list containing all the amazing presents he had received that Christmas. As he wrote his thank-you letters, he ticked off the items on his list. Times were tough just after the War, but he must have been happy with all his gifts from his parents and Aunts and Uncles - after all, it was the first peacetime Christmas for 5 years.
This 100-year old present list survives within the British Schools Museum's collections, along with several of his school copybooks and notebooks, where Noel shares his memories and pictures.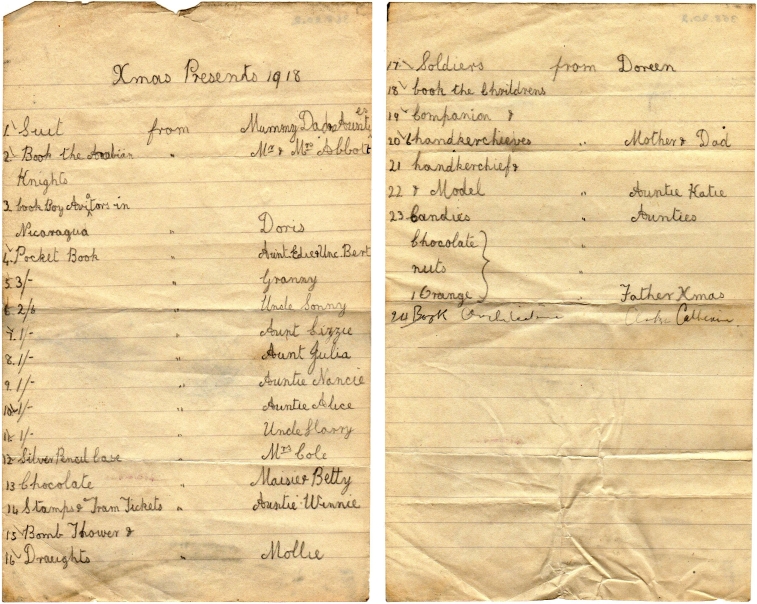 Click here for the online Advent calendar

Noel was lucky enough to get 24 presents. We have selected associated items from the collection for the Advent Calendar, in the order listed.

Why not come and see the 2018 Christmas makeover of the Headmaster's House from November, which includes a children's activity to find some of the items featured in the advent calendar.