Come and see the beautiful needlework samplers created by girls while at school. Explore the girls' stories behind the samplers and see what they did later in their lives.
In our exhibition on girls' education in the Victorian and Edwardian periods, see how their lessons differed to those offered to boys,
Downloand the lo-res Exhibition Book here (10MB)
Downloand the hi-res Exhibition Book here (73MB)
These exhibition books are available free to download - please consider donating to support future exhibition books - please use the link below!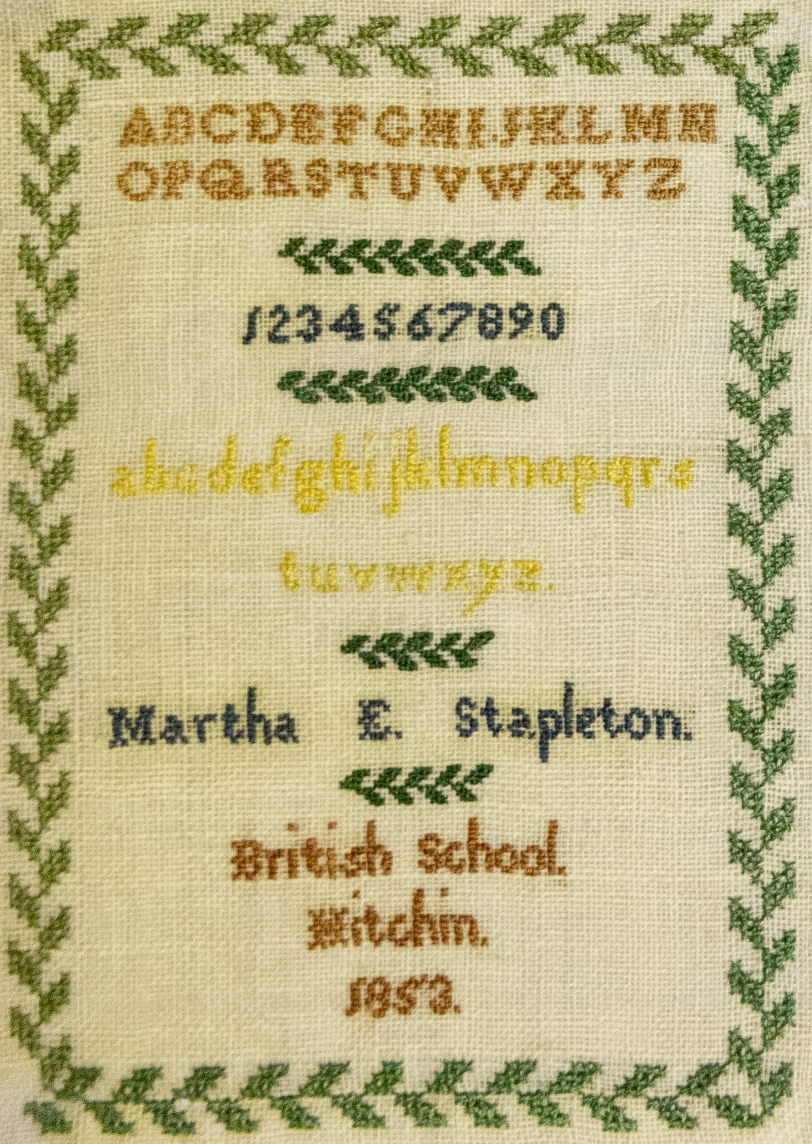 Martha's work lives on in the digital age! We have created a font based on Martha Stapleton's 1853 sampler, which can be downloaded here and used in Word etc.